Hey you!
Yeah, you.

No, not you...
That other guy.

You right there!
Yes, You.

Do you like tacos?
Current Mood:

Random
A car crash seems to take forever, and there is always a moment in which you believe that you can correct the error. Yes
, you think, it's true that I'm plummeting down the side of a mountain in a car that weighs about three thousand pounds. It's true that it's a hundred feet to the bottom of the gully. But I'm sure that if only I twist the steering wheel very hard to one side, everything will be okay
.
Once you've spun that steering wheel around and found it doesn't make any difference, you have this one clear, pure thought: Oh, shit
. For a glorious moment, you achieve the empty bliss that Eastern philosophers spend their lives pursuing. But following this transcendence, your mind becomes a supercomputer capable of calculating the gyrations of your car, multiplying that by the speed of the fall over the angle of descent, factoring in Newton's laws of motion and, in a split second, coming to the panicked conclusion that this is gonna hurt like hell
.
Happy unimaginative, consumerist-oriented and entirely arbitrary, manipulative & shallow interpretation of romance day
Current Mood:

exhausted

ignore the video in its self, it will hurt, but its a funny topic, I'm tring to find a better shot of this
My B-day is in two days!!!
Current Mood:

calm
alright i am done with this....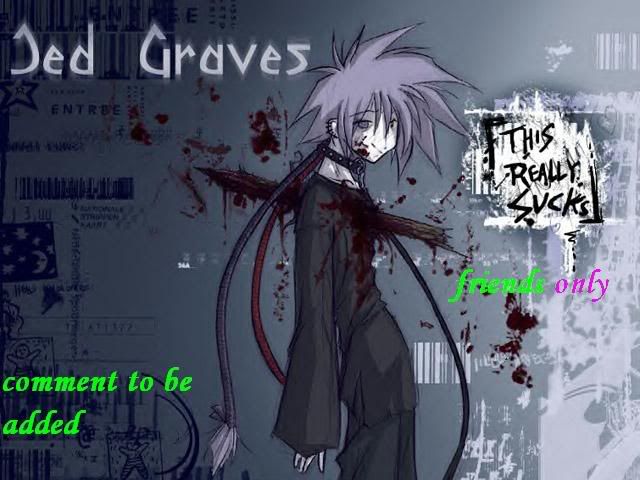 join artsy_fartsy101
its just a weird thing that came to me in Art